Coronavirus (COVID-19) Information
Updated: March 23, 2020
Effective Monday, March 16, all Hoboken Public Library facilities —
the Main Library at 500 Park Ave., the Branch at 124 Grand St., and
the Learning Center at 401 Harrison St. —
are CLOSED until further notice.
View the March 17 "Shelter-in-Place" Statement from Mayor Bhalla, here.
To read the State of Emergency Declaration issued by
Hoboken's Office of Emergency Management, please click here.
The Hoboken Public Library is monitoring information about the Coronavirus (COVID-19). The health and safety of staff and library users is our priority. The library has taken this action in accordance with instructions from civil authorities, to help control the spread of the COVID-19 (coronavirus).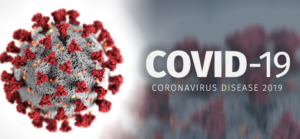 We apologize for the inconvenience.  We have adjusted our loan periods to compensate for this closure: All items currently checked out to Hoboken Library cardholders will have their loans extended to at least Thursday, April 2.
What you can do:
Everyone has a role to play in reducing the spread of COVID-19 and staying healthy. Stay home and do not visit the library or attend library programs if you are exhibiting signs of the flu or if you are not feeling well. Please practice everyday prevention measures such as frequent hand washing (for 20 seconds, using soap and warm water), staying home when sick, and covering coughs and sneezes.
Here are links to some official local, state and national sources. We provide this so that you have reliable and current information from trusted agencies.
News and Reference Articles
Coronavirus 24-Hour Public Hotline:  1-800-222-1222
If you do find yourself at home…
Updated Monday, March 23, 2020 @ 11:30 am
MC