Your all-in-one information resource for employment, benefits, small-business assistance, and taxes. For Businesses, Individuals, and Everyone
Last update: Wednesday    7/15/2020  at 9:10 am

New Notices and Services

COVID-19 EMERGENCY RENTAL ASSISTANCE PROGRAM (CVERAP)
Enrollment ends Friday, July 17, 2020, at 5:00 pm
Details here:   English-language    Spanish-language
The COVID-19 Emergency Rental Assistance Program (CVERAP) is helping qualified applicants to get temporary
rental assistance available to low- and moderate-income households that have had a financial impact due to the
COVID-19 pandemic.
---
Are you interested in assisting New Jersey's contact tracing efforts? Register below
and be notified when opportunities become available.
https://covid19.nj.gov/forms/tracer
COVID TESTING: Riverside testing facility now open to all Hoboken residents and frontline workers with and without symptoms.

(posted 4/30)

https://local.nixle.com/alert/7964076/
"COVID19 Information Hub"  Details here 

(Constantly updated)
Gov. Murphy announced relief to individuals with student loan payments.

(Posted 4/21)
COVID19 and Student Loan Relief
---
For Businesses
Small Business Owner Resources and Information

Information on Grants and Loans available to Small Business Owners facing hardships due to the COVID-19 pandemic
Federal Small Business Administration, Application for Disaster Loan:
https://www.sba.gov/disaster/apply-for-disaster-loan/index.html
Federal Small Business Administration, Loan Guidance:
https://www.sba.gov/page/coronavirus-covid-19-small-business-guidance-loan-resources
State of NJ: Coronavirus Information for NJ Businesses
https://faq.business.nj.gov/en/collections/2198378-information-for-nj-businesses-on-the-coronavirus-outbreak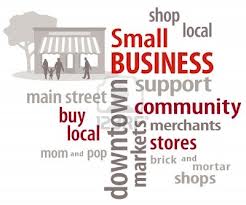 State of NJ: Information for NJ Businesses on the COVID-19/Novel Coronavirus Outbreak:
https://www.njeda.com/about/Public-Information/Coronavirus-Information
State of NJ: Economic Development Authority Announces New Initiatives to Support Businesses Impacted by COVID-19:   https://www.njeda.com/
More information about the State's programs can be found at:   

faq.business.nj.gov
Information on the Stimulus Bill:
https://www.fiscal.treasury.gov/news/useful-covid-19-links.html
---
For Individuals
COVID-19 Testing Sites, information:
Emergency Child care assistance program for essential workers:  (Posted 4/2/2020)
https://www.childcarenj.gov/emergency
Unemployment Benefits

Unemployment
Schedule for claiming/certifying NJ Unemployment Benefits:
https://myunemployment.nj.gov/labor/myunemployment/schedule.shtml
Important information for claiming weekly benefits
https://myunemployment.nj.gov/labor/myunemployment/covidinstructions.shtml
Guides outlining COVID-19–related benefits for NJ employees
Resources for Job Seekers
State of New Jersey COVID-19 Jobs and Hiring Portal:
JobNow

Hoboken Residents have access to
Job Now
.  Live, anytime, anywhere job assistance, including up-to-date nation-wide and local job search engines, professional resume critique and proven interview techniques. Experience personalized career center seamlessly integrated with advanced virtual technology to help job seekers of diverse backgrounds and needs.  You will need to enter your library card to sign in to the service. Hoboken Residents without a card can contact us at
hobkcirc@hoboken.bccls.org
to find out more about getting a card online. 
In addition to resume templates and other skill building resources, live online job coaching is available
every day from 2:00 PM to 11:00 PM EST
.  Please email
reference@hoboken.bccls.org
for assistance with using JobNow.
Job & Career Accelerator

New Jersey State Residents have access to the
Job & Career Accelerator
. 
Create resumes and cover letters, learn interviewing techniques, and prepare for related exams. Access millions of job listings. This resource is provided to New Jersey's libraries by the New Jersey State Library and the Institute for Museum and Library Services.
Click here for a Guide to Writing Powerful Cover Letters
Click here for a Guide to Crafting Successful Resumes
Local Job Ads
Hudson County Schools of Technology
One High Tech Way – Secaucus, New Jersey 07094
Tel (201) 662-6700
mdaniels@hcstonline.org
JOB POSTING
HCST Board of Education is accepting applications for the listed Instructional positions for County
Prep High School for the 2020 – 2021 SY.
County Prep High School
2020/2021 School Year
Dual Certified Special Education – Math Teacher
Dual Certified Special Education – Science Teacher
Teacher of English – Dual Certified/Special Education, preferred
Dual Certified/ Special Education – Teacher of Biological Sciences
Temporary Maternity Leave Replacement (September 9, 2020 – February 12, 2021)
Application Procedures:
1) Send email of resume/letter/application to: Colleen Smith, Director of Personnel,
csmith@hcstonline.org.
Please include your home mailing address, email and phone number.
Posting Date: August 5, 2020
Closing Date: August 12, 2020
———————————————————————————————————–
NONDISCRIMINATION NOTICE
"It is the policy of the Board of Education of the Hudson County Schools of Technology not to discriminate in its programs, activities, employment
practices or admission policies on the basis of race, color, creed, religion, sex, ancestry, national origin, af ectional and sexual orientation, disability or
social or economic status." Inquiries regarding af irmative action, discrimination (including Title IX requirements), sexual harassment or equity should be
directed to:
Alicia Abraham, AAO/Section 504 Of icer/Title IX Coordinator
Hudson County Schools of Technology
Tel (201) 662-6724
---
For Everyone

Mortgage and Rent Relief, and Tenant Information
Energy Assistance info from the State of NJ
https://www.nj.gov/dca/divisions/dhcr/offices/energy.html
Financial Assistance, from the NJ Dept. of  Human Services
https://www.nj.gov/humanservices/dds/hottopics/financial/
Payments on Credit Cards, Student Loans, and Auto Loans
Student Loan Payments
The government has already waived two months of student loan payments for any federal student loan borrowers; in addition, the bill is slated to suspend payment for student loans held by the federal government until September 30th.
https://studentaid.gov/announcements-events/coronavirus
Credit Card Payments 
In this time of need, many credit card issuers are moving quickly to assist their customers by providing them with information and resources that may alleviate some of their financial burden. Please go to your financial institutions' websites for information.
Auto Loan Payments
Many lenders are offering auto loan relief programs to help their customers alleviate some of their financial burden. https://www.creditkarma.com/advice/i/coronavirus-auto-loan-relief/
Automobile Insurance:  Several companies in NJ have reduced premiums. We suggest you contact your carrier to see what adjustments have been made.
Retirement Funding
Required Minimum Distribution rules for qualified plans and individual retirement accounts are suspended for 2020 to preserve asset value.
Coronavirus-related distributions of up to $100,000 can be made with the related income tax payable over a three-year period. Additionally, the amount can be recontributed back to plan over a three-year period without affecting that year's contribution limits
The limits on the amount of loans that can be taken from a qualified plan for Coronavirus-related purposes is increased to the lesser of $100,000 or 100% of the individual's accrued benefit.
---
Income Taxes:
Filing Deadlines extended to July 15 for Federal and New Jersey

Use your smart phone to file from home for free this tax season with IRS Free File. To learn more about the #FreeFile program and to see if you qualify, visit www.irs.gov/freefile.
---
For additional information:
News and Reference Articles
Coronavirus 24-Hour Public Hotline:  1-800-222-1222
From The Authors' Guild: COVID-19: Details on Economic Relief for Authors
https://www.authorsguild.org/industry-advocacy/details-on-economic-relief-for-authors/
Questions on the content of this page?  Please email our Reference Department