Come experience the joy of play at
The Hoboken Public Library's TOYBRARY!
Mondays from 3 pm to 6 pm, and
Tuesdays from 11 am to 2 pm
The Library's Annex — at 256 Fifth Street, right next to the Main Library — is home to the TOYBRARY, a friendly place where children up to 10 years old can come and play with a wide variety of some really fun toys. (And you get a chance to sit and relax.)
The TOYBRARY is on the lower level of the Annex.  It's open every Monday from 3 pm to 6 pm, and every Tuesday, from 11 am to 2 pm.  It's a few hours of free play for the kids, and a chance for you to sit for a bit.  Come on down!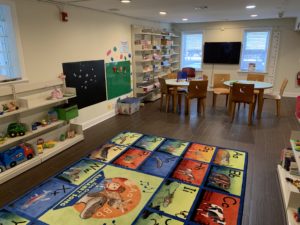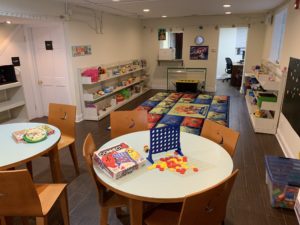 We accept donations…
If you wish to donate a toy (or toys!), to the TOYBRARY, please drop them off in the Children's Room at the Library, 500 Park Avenue, whenever the Children's Room is open.
Donation Guidelines:
YES:
– Gently Used Wooden or Plastic Toys in Good Condition
– Developmentally Appropriate for ages 0 – 5 years old
NO:
– Toys with Broken or Missing Pieces
– Battery Operated or Electronic Toys
– Stuffed Animals or other plush items
– Toy Weapons
– Choking Hazards
– Books or Furniture
Please bring donations to the Children's Room in the library at 500 Park Avenue.
All donations must be reviewed by a staff member.
Please note that we may not be able to accept all donations.