Saturday, October 3, 2020
Starting at 11 am
It was 130 years ago that the Hoboken Free Library was founded. It opened in the basement of the Second National Bank Building, at 77 River Street, with 3,500 volumes on the shelves. 
It was not until 1897 that the Library moved into its current building at the corner of Fifth Street and Park Avenue, across the street from Church Square Park.
This year the Library celebrates its 130th Anniversary in a challenging time, but we — as our predecessors have done for generations — forbear and continue to provide service.  Our celebration will be virtual, but no less exciting than if we did it for you in person.  So join us during our community-wide outreach event that celebrates the diversity of our community and showcases the many services the Library provides to the Mile Square City.  With activities for children, teens, and adults, it drives home the motto of your Library: "Inspiring minds since 1890."
See the full line up of events happening right here
Want to read more about our history? Click here.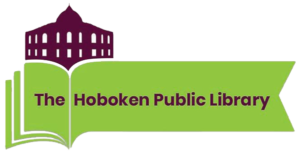 Updated 9/10/2020 -MC