Teens & Tweens: This is your place, away from home.
The TeenZone —  located on the 3rd Floor of the Main Branch at 500 Park Avenue — is open to everyone in grades 6–12. Drop in to read a book or magazine, do homework, use a computer, or just hang out with friends.
Contact us if you have any questions about programs and services we offer for Teens & Tweens.
Get involved.
Our calendar is booked solid with workshops, classes, and special events to enrich your life. If you're into art, music, writing, STEM, video games, or whatever, there's something here for you. Here's what's coming up soon:
Volunteer! Help your community and gain valuable experience.
(BTW: looks gr8 on ur #collegetranscript.)
The Hoboken Public Library Volunteer Program depends on qualified teens to assist the library staff in providing quality services to the community. To apply to be a volunteer, read the Volunteer Policy, fill out the application, and return it to the Main Library at 500 Park Avenue.
Teen Advisory Board
You can have a voice in the programming and services the Library provides to Teens.  You just need to tell us.  The best way to do that is to join the Teen Advisory Board.  To become a part of this, just email me, Ms. Vanessa.  I'll get in touch with you, and let you know what's involved.
Online Resources for Teens
Britannica Inside the Library Click here to access in the library
For Young Adults
Britannica Outside of the Library Login with Your Library Card
For Young Adults
---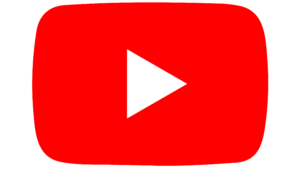 ---
Homework Help
The library can help you with your homework. Seriously. If you have questions about how to use these resources, just ask. We're here to help! Stop by the library or email us. Or call us at (201) 420-2346 x 5104.
Your Hoboken Library Card gives you free and easy use of these online resources, wherever you are:
You don't have a Library Card? Getting one is easy! Click here.

Brainfuse, Help Now  If you need help with a homework assignment, you can get live tutoring between 2 pm and 11 pm. Submit papers for feedback within 24 hours. Build skills with lessons, videos and tests on a variety of topics.

Britannica Library is a general encyclopedia. It features reliable information on thousands of topics. Use this for an overview of your topic and to get ideas for further research.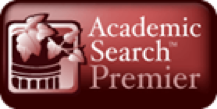 Academic Research Premier
is a database containing abstracts and full-text articles from scholarly journals, newspapers and magazines. It can help you find reliable information for school essays.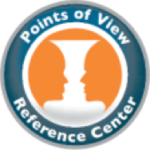 Point of View Reference Center
presents information from a variety of viewpoints on many contemporary issues. It can help you to develop a persuasive argument for your essay.

Mango Languages
is an outstanding resource for practicing a second (or third) language.
---
Attention Teachers and Educators:
You can see above all the services we offer to Teens and Tweens, and we want to make it easy for you to use these resources in your classroom.  Please, reach out today so we can schedule an appointment and discuss how to make this happen for you.