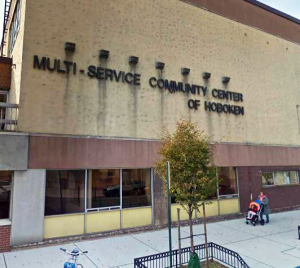 The Hoboken Public Library's Grand Street Branch is located at 124 Grand Street on the second floor of the Multi Service Center. Open 6 days a week, the branch offers a large borrowing collection for Children & Teens but also offers a core collection of the latest bestsellers and must-reads for Adults.
The Grand Street Branch offers:
When you stop by to browse the stacks (to pick out your next reads), please limit your visit to 30 minutes.
Hours:
Monday: 10 am – 6 pm
Tuesday: 10 am – 6 pm
Wednesday: 10 am – 6 pm
Thursday: 10 am – 6 pm
Friday: 10 am – 5 pm
Saturday: 10 am – 5 pm

Sunday: Closed
Contact Us:
201.420.2346 x 5301
grandstreet@hoboken.bccls.org x 5303
Updated 8/8/2022 -MC