Museum Passes are available online, right here!
Our Museum Pass program gives library cardholders* who live or work in Hoboken free or reduced admission to several of the area's most popular museums and attractions. From the Brooklyn Botanic Garden and the Guggenheim, to such local treasures as the Newark Museum and the Hoboken Historical Museum, there is so much to see and enjoy.
Not sure where you want to go, or what passes are available? The Museum Pass program puts most of that information online for you, right here.
You can search by museum name, or by passes that are available. Many passes can be downloaded right to your phone, while some need to be picked up at the Main Branch of the library at 500 Park Avenue.
Please report any problems with the passes to our Access Services department at 201.420.2346 x 5102.
* Passes are not available to  "Courtesy" or "Hudson County" cardholders.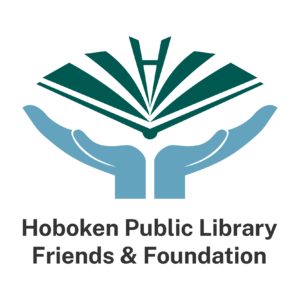 The Hoboken Public Library Friends and Foundation, a membership-based organization that funds special Library programs and services, sponsors the Museum Pass program.
Updated 2/16/2023 -MC
---
The Albertina. This museum in the heart of Vienna, Austria, allows you to view collections by medium, such as chalk, pen, and watercolor. Taking the museum tour allows you to explore the building and view the gorgeously decorated rooms, including statues of Greek gods and more. The tours are free, and there are also virtual art workshops for children for an additional charge.
The Benaki Museum. Specializing in Greek art from prehistoric to times, this Athens museum is a delight to browse. An interactive map allows viewers to navigate from room to room, and also take advantage of some exhibits that have an audio component. If you're just going to take a look around, that is easily achieved. If you'd like to delve a little deeper into the collection, the audio makes that easy and informative.
The Exploratorium. Children interested in science, technology, and the arts will delight in the interactive experiences offer by the San Francisco-based museum. Videos on cells as well as soap film painting are a highlight. The museum helpfully includes a comprehensive list of past videos, allowing for browsing at one's own pace.
Frida Kahlo Museum. With the extensive online collections of this Mexico City museum, you can learn more about the list of the influential artist and her legacy. Browsing items in each part of the collection, from oil painting to paper, allows for a better understanding of Kahlo's appreciation for the genre of photography.
The Louvre museum in Paris has put nearly half a million items from its collection online for the public to visit free of charge.  As part of a major revamp of its online presence, the world's most-visited museum has created a new database of 482,000 items at collections.louvre.fr with more than three-quarters already labelled with information and pictures.
National Aquarium. Baltimore is known for its renowned aquarium, and now you can watch jellyfish, blacktip reef sharks, and coral reef firsthand thanks to three livestreams. While the livestreams are only available during business hours, views can watch pre-recorded segments at their own convenience during off hours. For similar exhibits, visit our article on watching and interacting with animals online.
National Museum of Scotland. This museum, based in Edinburgh, specializes in Scottish antiquities, culture and history. The digital tour takes a little bit of trial and error to navigate, but thanks to Google's Arts & Culture, they are able to spotlight noteworthy collections as well as offering virtual tours of the building. We particularly enjoyed the Textile and Early Silver exhibits.
The Rijksmuseum. The extensive virtual collections of this Amsterdam-based museum spotlight Dutch history and culture throughout the centuries. In addition to collections of engraving and etchings, viewers can explore each floor of the museum firsthand, thanks to the Museum Views feature.
Tokyo National Museum. Discover paintings, sculptures, textiles, clay, and ceramics at this renowned art museum, which allows you to wander the rooms as if you were there. As you browse the halls, you can select individual items for an up-close look and more information about specific items. We especially enjoyed the clay collection in this family-friendly museum.
Reviewed & Updated 5/27/22 RV