Digital Resources provided by the Hoboken Public Library
Access in the library using the libraries Wi-Fi.  Hoboken Resident Card Holders can access outside the library with their library cards.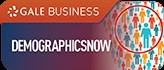 Gale Business: DemographicsNow
Connect with a wealth of highly detailed demographic data on more than 24 million U.S. businesses and 206 million consumers. Easily and rapidly produce a variety of both standard and custom reports to help make informed decisions. Analyze your market, research others in your field, and target customers.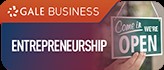 Gale Business: Entrepreneurship
Gale Business: Entrepreneurship gives business owners 24-hour expertise covering all aspects of starting and operating a business, including finance, management, marketing, human resources, franchising, accounting, and taxes. It contains hundreds of sample business plans created by real-life entrepreneurs, award-winning eBooks, as well as content from over 300 business journals and magazines.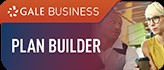 Gale Business: Plan Builder
Gale Business: Plan Builder intuitive dashboard walks users through the five essential steps of business planning and explains what each activity is, why it is important in the overall process, and how to get started.  It provides a step-by-step guided experience–complete with the information and tools needed to move through the entire business development life cycle.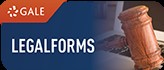 Gale LegalForms
Create accurate, reliable legal documents with no hassle with Gale LegalForms. It offers NJ -specific "attorney forms" – officially approved forms actually used by law firms. Many of the forms and documents are available in Word and Adobe format so you just need to simply "fill in the blanks."


MORNINGSTAR from in the Main Library
MORNINGSTAR from outside the Main Library
Hoboken Public Library patrons interested in financial information have access to Morningstar analysts' independent opinion on stocks, mutual funds, and exchange rated funds. The database lets users build and test portfolio ideas online, and provides financial education through its Investing Classroom. Please be aware there is a limit for this database for how many users can be on at the same time. If the limit has been reached, please try logging in again at a later time.
Value Line's Investment Survey Library Edition includes full-page reports with analyst commentaries as well as Timeliness(tm), Safety(tm), and Technical(tm) ranks on large cap companies. Published weekly, each Survey Issue includes: Ratings & Reports – Every week on-line you can receive new, full-page reports on stocks, plus analysis on industries Value Line tracks. In addition, The Value Line Investment Survey Library Edition offers projections of key financial measures, and concise, objective commentary on current operations and future prospects. Please be aware there is a limit for this database for how many users can be on at the same time. If the limit has been reached, please try logging in again at a later time.


NewsBank: America's News
Search local job fairs, companies in the news, state and national business and economics from a variety of news media including newspapers, blogs, periodicals, videos and web-only content including the Hudson Reporter Publications, Jersey Journal, Star-Ledger and USA Today.
Digital Resources Provided to NJ Residents by the New Jersey State Library
Business Source Elite
This database provides full-text coverage of scholarly business, management, and economics journals and covers such topics as accounting, banking, finance, international business, marketing, sales, and more. It also includes a collection of business publications and company profiles from MarketLine.
Data Axle-Reference Solutions (formerly Reference USA)
This resource provides detailed, current directory information on more than 12 million U.S. businesses, 102 million U.S. residents, 683,000 U.S. healthcare providers, 1 million Canadian business, and 11 million Canadian residents.
Regional Business News
This database is updated daily and provides full-text coverage of regional business publications, including 75 business journals, newspapers, and newswires from all metropolitan and rural areas within the United States.
Small Business Reference Center
This database offers a wide variety of information on small business and entrepreneurial subject areas, common business types, a help and advice section, and provides information on how to create business plans that lead to successful funding.
Local Hoboken Resources and Organizations for Business Owners
Business Resources Provided by the City of Hoboken
Hoboken Specific Resources provided by the City of Hoboken including a Guide to Opening a Business in Hoboken and Construction Code Office for the city.
Hoboken Business Alliance
The Hoboken Business Alliance (HBA), a Special Improvement District established by the Hoboken City Council, was formed to improve the district's area and stimulate business in Hoboken. The HBA is here to advocate for a safe, accessible and prosperous improvement district that attracts residents and visitors to shop, eat, play and stay in Hoboken. HBA's Board Of Directors is comprised of established Hoboken property and business owners.
The Hoboken Chamber of Commerce
The Hoboken Chamber of Commerce was established to advance Hoboken as a great community to start and grow a business, as well as a regional destination for shopping and entertainment. As a chapter organization of the Hudson County Chamber of Commerce, they promote and advance the commercial, professional, industrial and civic interests of the community. Like the Hudson County Chamber, their mission is to be the leading resource for driving economic growth—providing education, advocacy and access to our members in Hoboken.
State Wide and National Business Resource Pages
Business.NJ.Gov
Business.NJ.gov can take your business step-by-step through critical government processes. Visit Business.nj.gov to access the live chat feature and connect with NJBAC experts in real time. Create your free, personalized guide to register and find funding for your New Jersey or out-of-state business. Chat with an experienced business advocate 9-5 Monday-Friday or sign up for business updates straight to your email.  Find information on tax filings, certifications, licenses, potential grants, tax credits, technical assistance programs, and more.
Business Action Center
The State of New Jersey delivers specialized and professional support to small businesses through the New Jersey Business Action Center (NJBAC).
Helpful PDFs:
New York State Business Resources
Search the professional licenses offered in New York State and apply, Start a Limited Liability Company (LLC), Get Small Business Recovery Grants and more in New York State.
SCORE
The SCORE Foundation, a 501 (c) (3) non-profit organization, serves as the philanthropic arm of SCORE, America's premier source of free and confidential business advice to entrepreneurs and small business owners around the country.  SCORE Business Mentors can help you start, grow, or transition your business.  SCORE hosts FREE or low cost, LIVE webinars every week on small business tips and strategies. SCORE offers FREE business training /education resources to help you start and grow your small business.
US Small Business Associations Page
Get assistance planning, launching, managing, and growing your business. Get free business counseling, business advice from our partnering organizations and experts and find out about SBA-guaranteed business loans.
US General Services Administration's Small Business Page
Their resources will help you learn more about doing business with GSA, government contracting opportunities, and marketing your contract.
Taxation Related Resources
Federal Taxation website for businesses: https://www.irs.gov/businesses
NJ State Taxation website: www.nj.gov/taxation
Business registration: https://nj.gov/treasury/taxation/businesses/registration/index.shtml
Division of Revenue customer service (registration questions only): 609-292-9292
Division of Taxation Customer Service Center: 609-292-6400
NJ Sales Tax Guide: https://www.state.nj.us/treasury/taxation/pdf/pubs/sales/su4.pdf
NJ Sales Tax Exemption Administration: https://nj.gov/treasury/taxation/pdf/pubs/sales/su6.pdf
Upcoming Free In Person Workshop Available from SCORE
at the Main Branch of the Hoboken Public Library (500 Park Ave)
Introduction To Marketing with a Focus on Digital Marketing
Thursday, February 23 at 6:30-7:30pm
Upcoming Free Webinars Available from SCORE
How to Start an Online Business on a Budget
February 16, 2023 1 PM
Small Business Cash Flow – Understanding Money Management
February 21, 2023 1 PM
How to Recession-Proof Your Business
February 23, 2023 1 PM
How to Use Keywords On Your Website and Social Media to Attract Customers
March 2, 2023 1 PM