Here are answers to some Frequently Asked Questions (FAQs) about our 2023 Summer Reading program.
Q: Where and how do we sign up? 
A: Right here! Just click this link to sign up via Beanstack.
Q: When can I sign up?
A: Right now! Summer Reading activities and programs are happening now.  They continue well into August, so join today.
Q: Are there fun events, or is it all about reading?
A: There are SO MANY fun events (in addition to the reading).  Check out these events for children, teens & tweens, and adults.  You can also check out the calendar at the bottom of this page.
Q: Do I need to be a Hoboken resident to sign up?
A: You do not. We welcome readers from throughout the area.
Q: What information is needed to sign up?
A: Just your name and email address is all you need to create an account on Beanstack, and then you're signed up!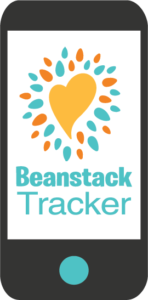 Q: Is there a Beanstack app I can use on my smartphone?
A: Of course.  Click here to download it.  (You can view a How-To video about the app here.)
Q: I have two children. Do I need to create an account for both of them?
A: No, you will create one account that will include all of your children. Each child will have their separate reading logs under your account, and you will be able to easily toggle between the two. 
Q: My child is a teen/tween, and doesn't love reading. Is there another way they can participate and be eligible to receive prizes?
A: Yes, the teen summer reading program for students in grades 6 through 12 allows them to earn points by reading and also by attending programs. 
Q: Can adults use Beanstack for summer reading?
A: Of course! Beanstack is for everyone. 
Q: I forgot my password/email! Can you help me retrieve it?
A: Yes! Please contact someone in the children's department, and we will help you. Not everyone in the children's department has administrative access, but we will point you in the right direction. 
Q: My child can't read yet, can they still participate?
A: Yes! All reading counts, including audiobooks, story times, and being read to at home.
Revised 6/7/2023 -SS